A functional space devoid of ornaments and colors.
AIR

Interior and Equipment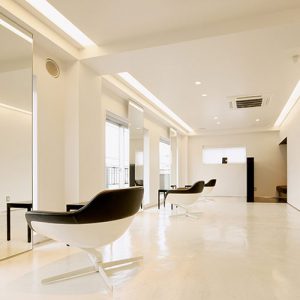 - Interior - Functional space
Upon passing through the entrance, clients are greeted by a functional space filled with natural incense using the ancient Japanese Kyara fragrance as a base.
The cleansing booth is separated from the hairstyling stations, providing a space where you can relax in comfort.
Body-related services are performed in a private room made of solid wood.
Please make your day at ichi®︎ a special time to pamper yourself.
- Facilities
The salon space is black and white with no flamboyant decorations or colors. This is an expression of our belief that our clients themselves are the colors of the salon.
We coat the space with the latest photocatalyst, which is proven to be safe, secure, and healthy, based on the idea that beauty comes from safety and health.
Everything our staff and clients touch is coated with photocatalyst to eliminate any bacteria.
The original fragrance deriving from agarwood Kyara, an ancient Japanese fragrance, blended with herbs from British brand, Ashley & Burwood, provides the highest level of relaxation to our clientele during their treatment.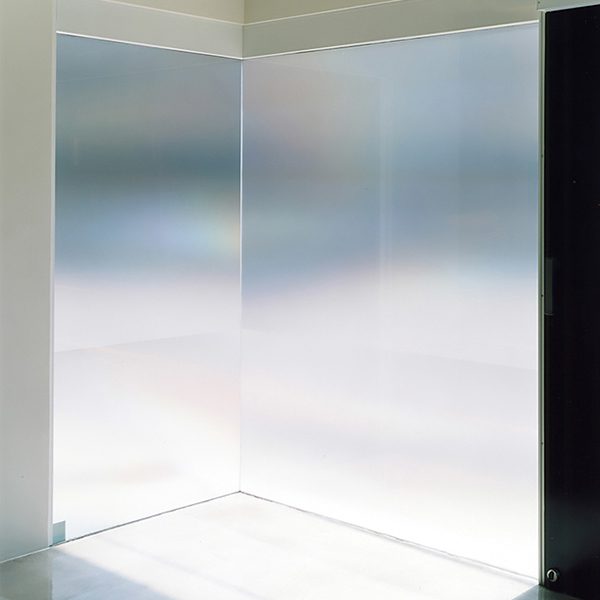 The exterior walls are partially made of light-shielding glass to let in natural light while respecting the private atmosphere of the salon by concealing the interior from the outside.
All equipment and materials used in the salon are authentic. The space design is based on statistics, and invites clients to enjoy an unprecedented luxurious experience.
The background music creates a special ambience guiding your spirit to the ultimate liberation.
Speakers are strategically placed to maximize the acoustic effect.
RELAX

Tea Room and Japanese Sweets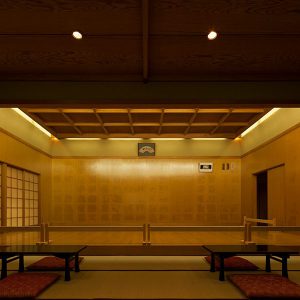 - Annex ichi®︎Saryo
A moment of tranquility.
At the end of the cobblestone pavement that leads from the salon is a stage for Japanese dance performances.
ichi®︎Saryo was born out of our desire to provide a respite from the hustle and bustle of daily life and to refresh the body and mind through beauty.
While smartphones and other digital tools are convenient, being constantly surrounded by information can take its toll on us.
We want to ease this even a little and allow time to flow gently in an atmospheric setting.
A quiet time to take a deep breath, savor the subtle fragrance, and connect with your inner self.
Why not treat yourself to a special time where you can relax your mind and body with green tea and Japanese sweets in a serene Japanese setting?
ichi®︎Saryo awaits you with matcha green tea and original wagashi.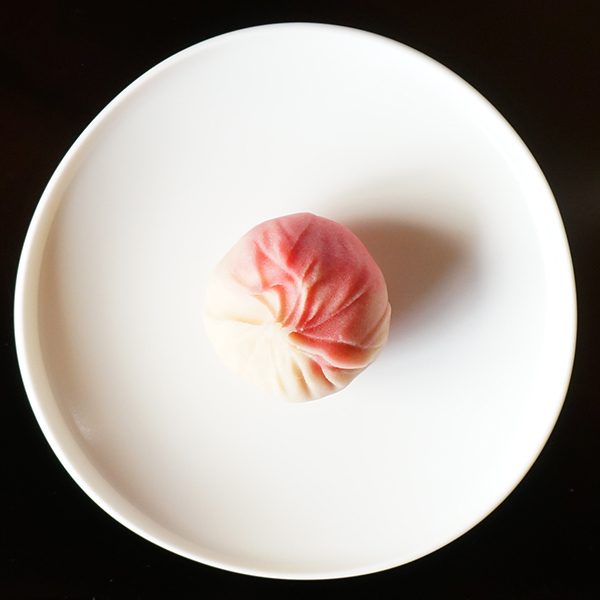 Our original wagashi are made with organic vegetables bursting with wild flavors and no additives.
You can choose from Karukan, Manju, and Nerikiri, all made with premium red bean paste.
Each item is limited to a specific season and popular for its minimalistic design typical of ichi®︎.
Our wagashi also make wonderful gifts as they are unique and unable to be found anywhere else.
At ichi®︎, we focus on the spiritual benefits of beauty.
For example, suppose a client takes a trip to a hot spring.
The hot spring itself has beautifying effects, as exemplified by the phrases "hot spring of beauty" and "hot spring for beautiful skin."
However, by experiencing the nature surrounding the hot spring resort, eating delicious food, and enjoying an overall extraordinary experience, the five senses are stimulated and positive "chi" (pure energy) is generated.
We believe that such a state of physical and mental balance results in beauty.

In other words, beauty has the effect of making our thoughts work in a positive way, and to do so, we need to activate our senses.
The incense in the salon stimulates our sense of smell, the ambient music in the room stimulates our sense of hearing, and the hair design stimulates our sense of sight and touch.
By having our clients experience all of these in a comprehensive way, we hope to make them feel more positive, energized, and more beautiful in both body and mind. That is exactly what we at ichi®︎ are aiming for.