The goal is not what we do in front of the mirror at the salon.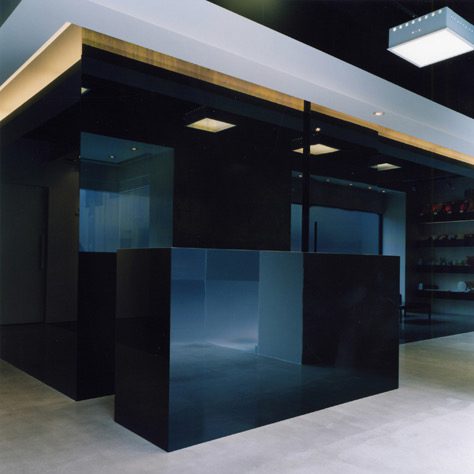 The salon experience does not end when we have finished our client's hairstyle.
Each of our clients returns to their respective daily lives after walking out our salon doors.
With that in mind, even before we opened our salon, we wanted to create a place that offered total design proposals, including "after-service" care.
We offer so much more than a hairstyle.
At ichi®︎, we advocate lifestyle beauty; specifically, the three major elements of health, "food," "exercise," and "sleep," are indispensable.
We are always willing to offer lifestyle proposals that extend into the realm of wellness.
Our techniques and services are based on "lifestyle design," from hair design that makes the most of materials, to unique cutting techniques and the development of original products.
Clients who have experienced conventional salons that only offer hairstyles and do not care for the hair and scalp will have the joy of that special feeling they should get from visiting a salon after experiencing ichi®︎'s total beauty menu.
For clients wishing to enhance their genuine beauty and shine as only they can, there are no gender or age restrictions.
We invite you to experience the pursuit of beauty that only ichi®︎ can offer.
RELATIONSHIP

The Bond
Since its inception, ichi®︎ has always placed the utmost value on our relationship with each and every one of our clients.
We believe that it is our clients' support that has built our foundation and allowed us to remain the company we take pride in until this day.
We sincerely feel that we owe it to each and every one of our clients that we are where we are now.
In order to further strengthen our relationship with our clients, we must thoroughly implement and constantly evolve the unique concept that ichi®︎ upholds.
We apologize for any inconvenience caused by our current system, which requires clients to make appointments up to one year in advance, but we will continue exerting every effort to help you all achieve "lifestyle beauty" in the future.
ORIGIN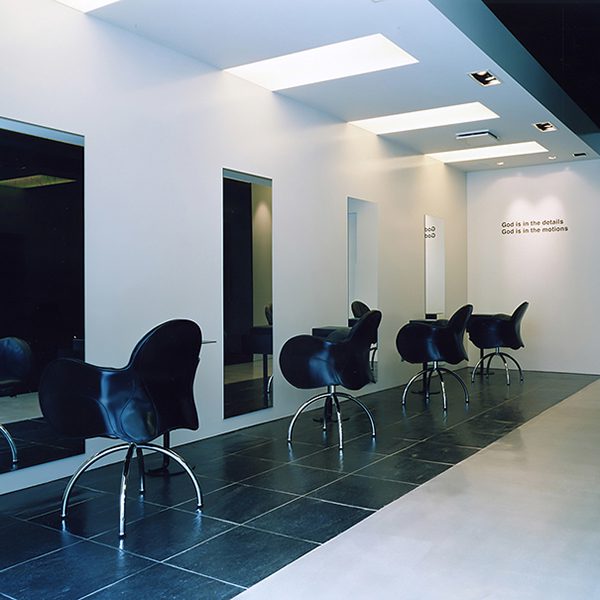 "Beauty enriches the soul"-this phrase is the origin of ichi®︎'s concept of "lifestyle design."
I always had a major complex about my hair quality, and when I was a student, I realized how uplifting it feels to have my hair styled just the way I want it, which in turn led me to realize the connection between beauty and the soul.
It was the death of my father that encouraged me to start my own business.
I thought seriously about what I should do in the future and decided to pursue a career in beauty.
When I started my own business, I leveraged my previous experience in other industries in order to give clients a clearer sense of the salon concept.
In pursuing this ideal, I moved away from the traditional notion of a salon in the completely opposite direction, but I had no hesitation in doing so.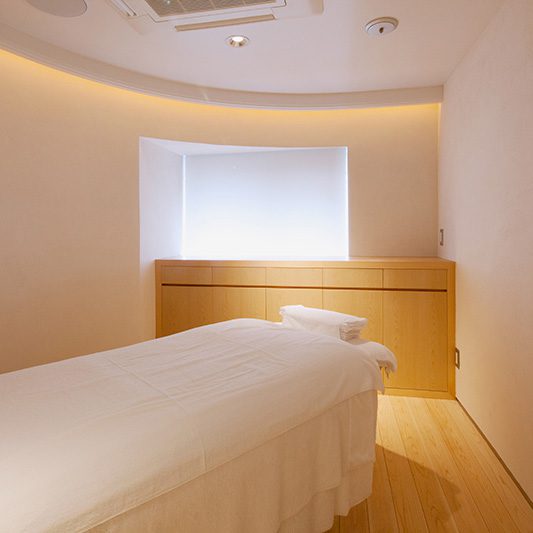 ichi®︎ opened in January 2003 in a location 15-minutes' walk from Minami-Urawa Station on the JR Keihin Tohoku Line.
In the beginning, ichi®︎ started out with a floor space of only around 65 m2, four hairstyling stations, and three staff.
From the beginning, we made it our motto to listen carefully to our clients' wants and concerns and worked hard every day to make them feel that our salon was different from the ones they had been to before.
Thanks to your support, we gradually received more and more appointments, but we need to make further progress in order to keep our clients coming back to us.
Today is better than yesterday, and tomorrow is better than today.
In order to better meet the expectations of our clients, we have developed our services and products, as well as expanded and renewed our salon several times to improve its functionality and space, resulting in the current ichi®︎Method.
This is an original method for effectively stimulating the five senses based on "lifestyle design."
It consists of content compiled with the cooperation of various experts.
Starting with counseling based on proven cases and theories, ichi®︎Method is linked to our original formative cutting, color control, care services such as ichi®︎Head Therapy and ichi®︎Sense Therapy, and original products, enabling an haute couture total beauty experience.
The annex ichi®︎Saryo will also provide ichi®︎Head Therapy and ichi®︎Sense Therapy care services.
In addition, ichi®︎Saryo serves matcha green tea and original Japanese sweets.
No preservatives or coloring agents are added. Organic vegetables from natural farming methods are used.
Our efforts have come into fruition, with many clients choosing ichi®︎, and we have achieved a repeater client rate of over 95%. We are humbled to be receiving appointments up to a year in advance.